New COVID-19 Operating Procedures – Keeping You Safe Is Our Top Priority
As more businesses begin to reopen, and life with COVID-19 begins to take shape, we wanted to share with you the measures we are taking to make sure that you, our employees and our community are safe. We have implemented the following procedures in our day-to-day operations: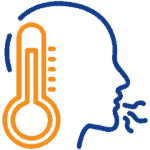 Wellness Check
We value providing a safe work environment for our employees and customers. Our employees are self-monitoring their wellness daily. Any employee who has experienced any COVID-19 related symptoms during the last 14 days, including fever of 100.4 or higher, cough, sore throat, respiratory illness, or difficulty breathing is asked to stay home and contact their supervisor. We also ask employees & vendors who have been traveling or in contact with anyone who has been diagnosed to be diligent with self-monitoring and notify management if they are experiencing any symptoms.

Face Masks Required
Beginning May 6, Norfolk Hardware & Home Center requires employees and customers to wear masks while in the store. Additionally, employees will be required to wear masks during any in-home appointments, including measures, cabinets deliveries, and kitchen installations. All customers are kindly asked to do the same when unable to safely social distance from our employees.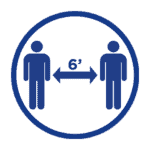 Social Distancing In Practice
We are adopting social distancing where possible, including added plexiglass dividers at all registers and marking checkout lines 6' apart. Our kitchen department is also currently offering phone and video design appointments. Please contact the kitchen showroom directly for more information.
Contact Kitchen Showroom

Hand Washing & Store Sanitizing
Hand washing & sanitizing stations have been established and all high-traffic areas are being sanitized daily. An outside cleaning company also comes in at least once a week for a thorough cleaning. Customers are asked to please refrain touching items they do not wish to purchase. In our kitchen department, customers are asked to leave out any samples they have touched so that they may be sanitized before being put away.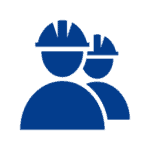 Deliveries, Kitchen and Bath Installations & In-Home Measures
We are still scheduling product deliveries, kitchen installations and measures as we normally would. Our teams have been asked to wear masks and gloves at all times, and maintain social distancing where possible. All tools, trucks and job sites will be frequently sanitized. For more information about our new in-home procedures, please contact store management.
Questions About Our New Precautions?
If you have any questions or concerns about our new procedures or would like some more information, please contact our store management team. We appreciate your patience and understanding as we navigate business and daily life with COVID-19. We'll all get through this together!
We currently offer curbside pickup and local delivery options for those who wish to avoid the store. Please call store management for more details.