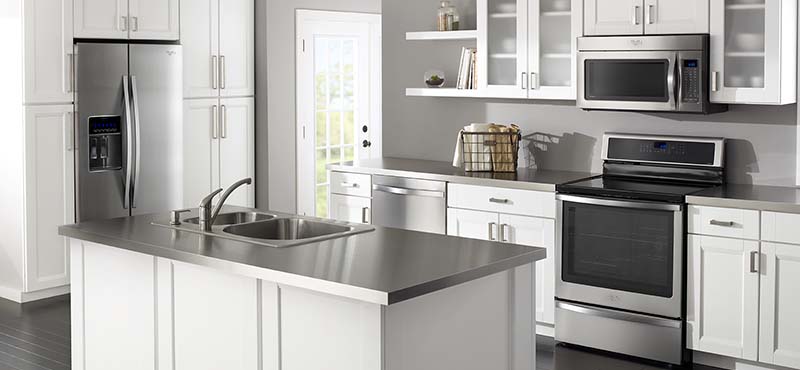 Kitchen Appliances
For The Home, Office or Apartment
Browse

Kitchen Appliances
We stock a nice array of basic kitchen appliances at Norfolk Hardware and Home Center of Boston. We stock appliances in today's popular finishes and many are energy star rated. These appliances are perfect for apartments and rental properties and are from today's top brand name manufacturers. Contact one of our specialists and discover what we can offer for your kitchen or property.
Stock Appliances:
Electric Stoves
Dishwashers
Refrigerators
Garbage Disposals
Gas Stoves
Microwaves
Range Hoods
Replacement & Repair Parts for Appliances
Small Appliances
Washers & Dryers
We carry major brands such as Amana, GE, and Whirlpool.
If you don't see what you are looking for from our in-stock selection, we are happy to order your appliance from our long list of brands in any available color, size, and finish.