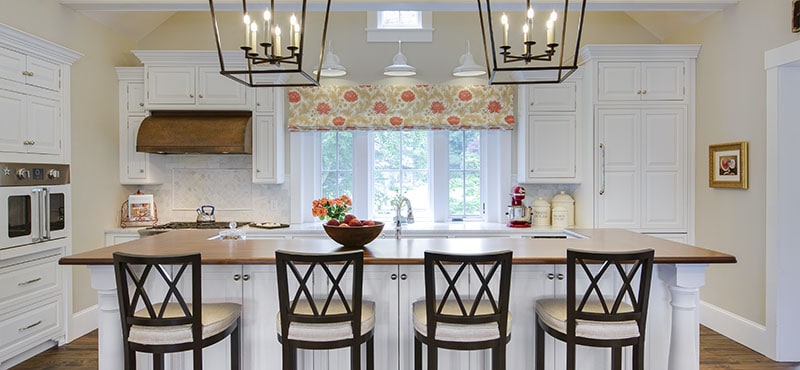 Kitchens & Baths
for every budget!
Browse

Kitchen Cabinets and Bath Cabinets for Homeowners & Contractors
Norfolk Hardware has it's own kitchen and bath store, Norfolk Kitchen and Bath, located just inside the hardware store. This Boston kitchen design showroom offers several brands of kitchen cabinets and bath cabinets for all types of projects. We also have many full-size kitchen displays and extra large samples of granite countertops, quartz countertops, and tile selections. We also work with area contractors, home builders and property managers to supply kitchen cabinets or bath cabinets for their projects.
Select A Category Below To View More Information About Our Products:
4 Other Showrooms in MA & NH
Norfolk Kitchen and Bath has 4 other kitchen showroom locations throughout Massachusetts and also New Hampshire. These showrooms have full displays of kitchen and bath cabinets and designers to help you determine what cabinet fits your needs and budget.
Home of the 3 FREEs
At Norfolk, we offer FREE design, FREE measure and FREE delivery and have the most competitive pricing for kitchen cabinets and bath cabinets. Contact our kitchen and bath design showroom today for a free design appointment with one of our talented designers!
Our Kitchen Designers
Our designers can work with you and design a kitchen with the cabinets you choose, to fit your taste, style and budget. We have some of the most talented designers around. They usually have more than 10 and sometimes 20 years of experience designing kitchens! They will work up a drawing and a price using 2020 design software, so that you will see what your kitchen will look like when everything is designed and set in place. This tool will help you visualize and see what each and every cabinet looks like in your space.
Kitchen Remodeling & Installation
For homeowners that do not have kitchen installers, we offer competitive pricing on kitchen cabinet installation and bath cabinet installation. Our team of expert installers will install your cabinets, and work with you to complete your kitchen remodel or bath remodel. Our Boston kitchen showroom offers installation of tile, tub & showers, faucets and complete project installation, should you need it. Talk to a designer about your kitchen remodeling project.
Comments are closed.