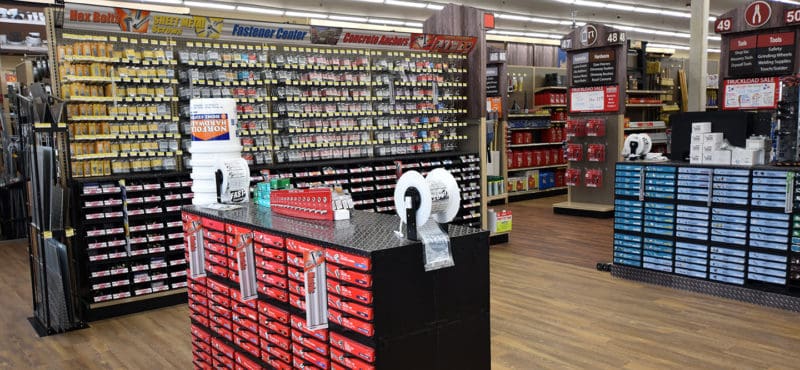 Thousands of Items In-Stock!
Unique & Hard to find items
Browse

Hardware & Fasteners
At our store in Boston, we pride ourselves on having tens of thousands of hardware items in stock.  After 80 years in the business, our selections and inventory have grown out of our customers needs making our store Boston's biggest and best hardware store. We carry lines from National, Stanley, L E Johnson, Schlage, Masterlock and more.  And, as with everything here, if you don't see it in stock, we will special order it for you.  We also pride ourselves of  having hard-to-find items, specific to the unique qualities of a lot of Boston's architecture.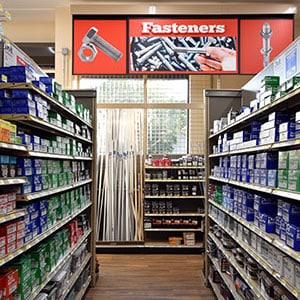 Anchor & Wall
Picture Hangers
Velcro & Accessories
Cabinet Knobs & Pulls
Knobs
Hinges
Many finishes, shapes and sizes
Pulls
Castors & Floor Protection
Closet & Shelving
Dowels
Shelf Brackets
Shelving
Storage & Organization
Threaded Rods
Door Hardware
Bi-fold Door
Commercial Door
Dead Bolts
Door Knobs
Drawer Slides
Entrance Locks
Garage Door
Kick Plates
Patio Door
Screen Kits
Screen
Screen Material
Sliding Door
Storm Door
Fasteners
Bolts
Joist Hangers
Nails
Nuts
Screws
Sheet metal Screws
Washers
General
Angle Brackets
Child Safety
Eye Hooks
Fasteners
Hanger Brackets
Padlocks
Hinges
Keys & Locksets
Lock Re-Keying Service
Key making for Home, business and Automobile
Passage Locks
Privacy Locks
Mailboxes
Mail Slots
Mailbox Hardware
Residential Mailboxes
Rural Mailboxes
Rope & Chain
Chain
Hooks and loops
Rope
Window
Weather Stripping
Window Hardware
Window Locks
Window Glass Replacement
Window Screen Replacement
If you need assistance with your hardware selection, our experts are ready to help!  Please stop by our store in Boston and see the large selection for yourself, or call and ask us if we have what you need:  617-296-2100 or contact us to get help on an item.