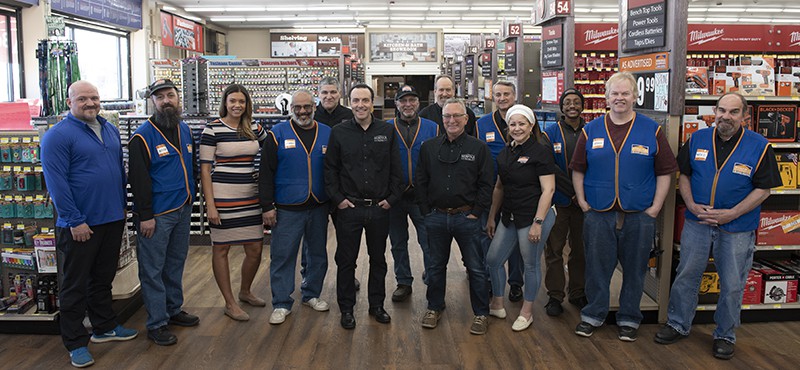 The Best Customer Service In Town!
Open 7 Days A Week
Browse

We're Here For You
At Norfolk Hardware and Home Center, we have everything you need to get the job done right.  Stop in the store, so our experts can help you with your next home project. Or you can fill out the provided form and we will get in touch with you shortly.
Open 7 Days A Week:
Monday-Saturday: 6:30 AM to 6:00 PM
Sundays: 10:00 AM to 4:00 PM
Our Phone & Email:
Phone:  617-296-2100 
Toll-Free:  1-800-894-6600
Fax:  617-296-2101
Email: [email protected]
Kitchen & Bath: 617-296-6600
Store Management:
Store Manager:
Kevin Peebles – 617-296-2100 ext. 1134
Email: [email protected]
Directions & Address:
We are conveniently located at 981 Morton Street (at Gallivan Boulevard) in Boston. Just 2 miles from Route 93!
Special Order Pickups:
Pick up your special order at our store OR if directed, some special order pickups are also at our new shipping and distribution center. Your customer service representative will let you know where to pick up your materials.  Contact our customer service team: 617-296-2100 ext. 1129 or 1192
The Norfolk Companies Warehouse
140 Campanelli Drive, Braintree,  MA 02184 – Just 10 minutes away!
(Monday – Friday 7:00 AM to 4:00 PM, Saturdays by appointment)
Return Policy:
All items returned for credit must be accompanied by the original sales receipt. See official return policy details here.
Open An Account:
Download our Credit Application.