Going Green?
We Can Help!
Browse

Lawn & Garden Supplies
When it comes to lawn & garden supplies, we have hundreds of items for your property.  Everything including gardening supplies and fertilizers, to insect killers and leaf bags.  We also have the tools for your projects.  We recently added many items to our inventory so you have everything you need, and there is no reason to go anywhere else!
Apparel
Gloves
Rain Boots
Rain Suits
Work Jackets & Pants
Bird Items
Bird Feeders
Bird Food
Bird Baths
Garden Items
Animal Repellent
Animal Traps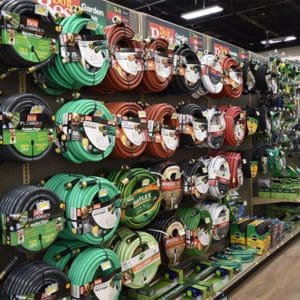 Fertilizers
Garden & Pathway Lighting
Potting Soil
Vegetable Seeds
Lawn Care
Electric Blowers
Electric Trimmers
Garden Hoses
Gas Blowers
Gas Trimmers
Grass Seed
Hose Hangers
Hose Reels
Irrigation Accessories
Lawn Edging & Border Fence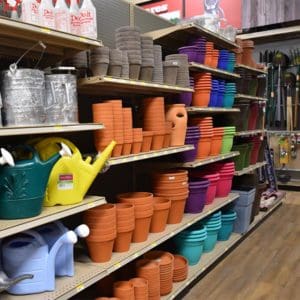 Lawn Mowers
Lawn Mower Parts & Accessories
Leaf Bags
Nozzles & Accessories
Pest Control
Seed Starting Accessories
Sprayers & Accessories
Sprinklers
Weed Control
Wheelbarrows
Plant Accessories
Plant Brackets
Plant Hangers
Plant Pots
Plant Stakes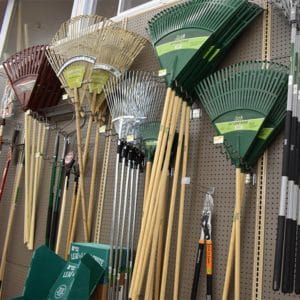 Watering Cans
Other/ Miscellaneous
American Flags & Accessories
Fencing
Fence Wire
Fence Posts
Pressure Washers
Tools
Loppers
Rakes
Shears
Shovels
Staking Tools
Trimmers
Comments are closed.