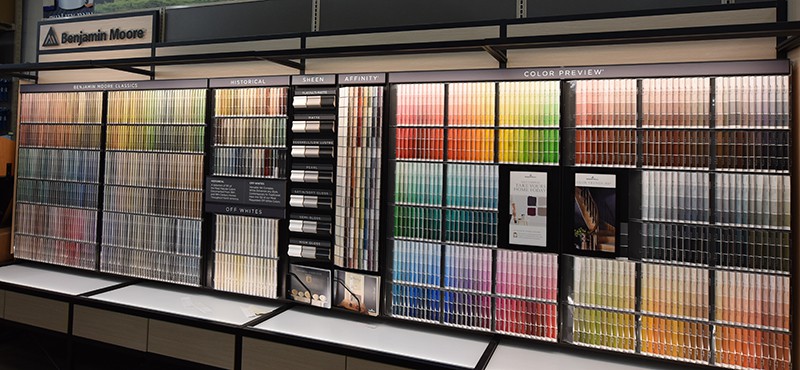 Quality Interior Paint
& Expert Project Advice
Browse

Interior Paint & Stain Products
One of the easiest ways to breathe new life into any room is with a fresh coat of paint. With thousands of colors to choose from, advanced color-matching technology, quality Benjamin Moore paints, and expert advice from our team, we have what you need to complete any interior paint project.
View Benjamin Moore Paint Colors
Interior Paint & Stain Products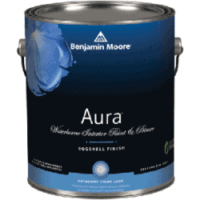 Benjamin Moore Aura
Color Lock technology, delivers the ultimate performance for brilliant, rich, and everlasting color.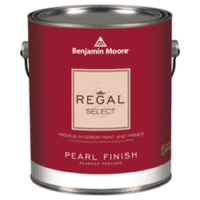 Benjamin Moore Regal Select
Regal Select Interior has been a trusted brand for more than 50 years and is formulated for easy cleaning in a wide variety of sheens.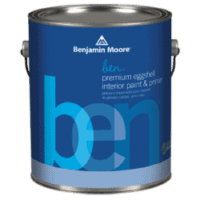 ben Interior Paint
ben Interior is user-friendly paint for flawless results and puts premium color within reach.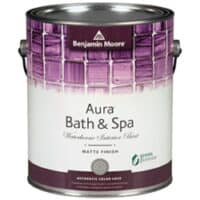 Benjamin Moore Aura Bath & Spa
Luxurious matte finish designed for high-humidity environments.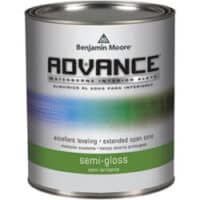 Benjamin Moore ADVANCE
A premium quality, waterborne alkyd paint that offers a full line of durable high-end finishes ideal for doors, trim and cabinetry.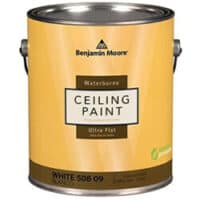 Benjamin Moore Ceiling Paint
Specifically formulated for ceilings, Waterborne Ceiling Paint hides common ceiling imperfections for a look that is virtually flawless.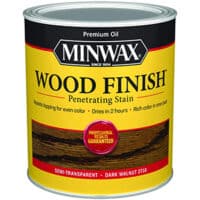 Minwax Wood Finish
A penetrating oil-based wood stain that's available in 36 beautiful colors — perfect to enhance the beauty of any wood surface. Click to view colors.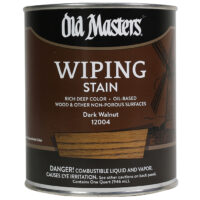 Old Masters Wiping Stain
A cutting edge, robust interior oil-based stain for use on wood, fiberglass, coated metal and composition surfaces. Click to view colors.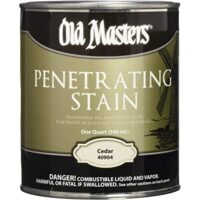 Old Masters Penetrating Stain
Traditional wood stain for all interior wood surfaces such as cabinets, woodwork, paneling, trim, doors, furniture, floors and more. Click to view colors.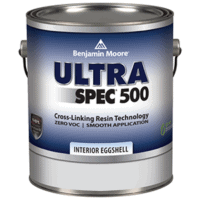 Benjamin Moore Ultra Spec 500
Professional-quality interior coating designed to meet the needs of professional painting contractors.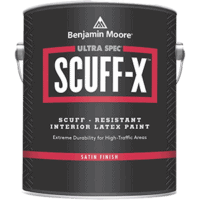 Ultra Spec Scuff-X
A high-performance, one-component latex coating specifically engineered to deliver outstanding performance and protection for the toughest high-traffic areas in busy commercial spaces.
How Much Interior Paint Do I Need?
Figuring out how much paint your need for your project can be tough. We always recommend purchasing all of your paint at the same time, so that the tinting will be exactly the same for the entirety of your project. Check out Benjamin Moore's Paint Calculator to see just how much paint you will need for your project.
Paint Matching ANY Paint Color
With our advanced color-matching technology, we can match any paint color from ANY brand, or even any material! Simply bring in the color you wish to match, whether it be a swatch, a piece of drywall, or even your favorite color dish, and we'll match it for you. We also offer paint samples so you can try out the color before buying a whole bucket.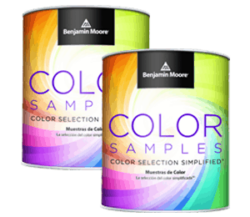 Expert Interior Paint Advice
The staff at our paint counter have a combined 100 years experience in the painting industry, from residential to commercial. Stop by our Paint Pub to chat with us about your project, and get expert advice on paint, painting materials, and helpful DIY painting tips.
Contractor Paint Services At Norfolk Hardware
In addition to our retail services, we also offer specialized products & services geared to the professional painter, including advance ordering, charge accounts, bulk discounts, and more.
Learn More
Comments are closed.