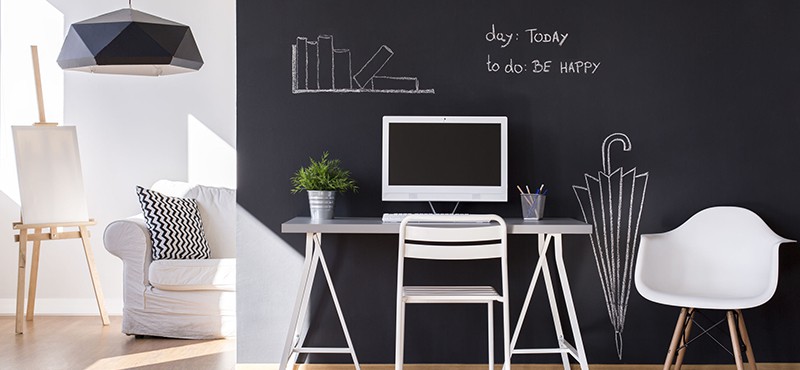 Specialty Paint
For every home project!
Browse

Specialty Paint, Stain & Finishing Products For Your Home
The possibilities and applications of paint are endless! Whether you are painting your kitchen cabinets, spray painting your old outdoor furniture, or even marking lines on the asphalt, Norfolk Hardware & Home Center has the perfect paint solution for your project. We offer thousands of different colors through Benjamin Moore, as well as custom paint-matching technology to match ANY color. We offer a variety of specialty paint products including spray paint, concrete floor paint, cabinet paint, metallic & glitter paints, countertop paint, and more from many industry-leading brands such as Rustoleum, Kilz, Krylon, and others. Stop by our "paint pub" today to get quality products and expert advice for your next specialty paint project!
Specialty Paint & Stain Products: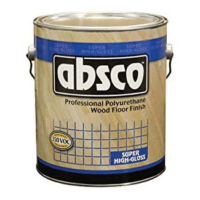 ABSCO Wood Floor Finish
An oil-modified formulation designed for great coverage, easy application and overnight dry times. It is available in 350, 450 and 550 VOC formulas.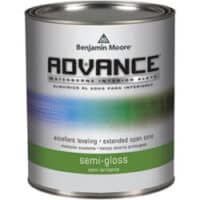 Benjamin Moore ADVANCE
A premium quality, waterborne alkyd paint that offers a full line of durable high-end finishes ideal for doors, trim and cabinetry.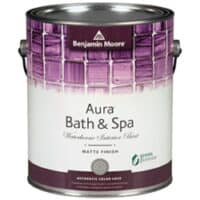 Aura Bath & Spa
Designed for high-humidity environments, matte finish.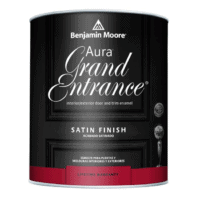 Aura Grand Entrance
Rich, vivid color and exceptional durability to your interior/exterior doors and trim.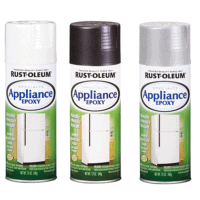 Appliance Epoxy Paint
An ultra-hard, moisture resistance enamel that is specifically formulated for refinishing the exterior of appliances such as refrigerators, dishwashers, laundry machines, and more. Do not use on objects exposed to heat (stovetops, oven interiors, etc).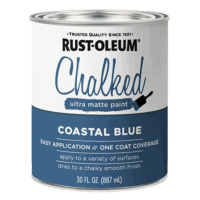 Rustoleum Chalked Paint
An easy to use paint that dries to a velvety smooth matte finish. Available in many colors!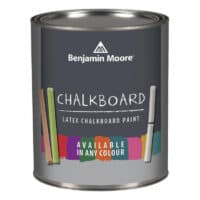 Chalkboard Paint
Available in any color, turn any surface into a chalkboard.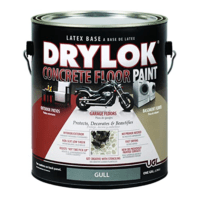 DRYLOK Concrete Floor Paint
An all-in-one paint and primer that is scientifically formulated to protect and decorate interior and exterior masonry floors in homes as well as commercial and industrial spaces.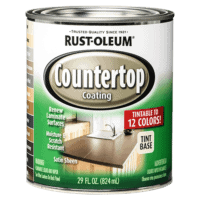 Rustoleum Countertop Coating
Available in 12 colors, perfect for renewing old laminate countertops, cabinets and furniture. Contains HomeShield(TM) Antimicrobial Protection.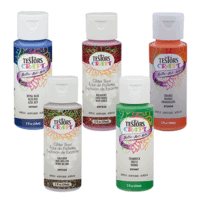 Craft Paints
Many colors available for all of your crafting needs!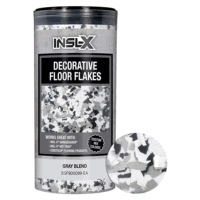 Decorative Floor Flakes
Make any concrete floor beautiful with decorative floor flakes.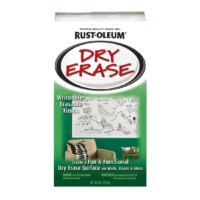 Dry Erase Paint
A smooth, hard finish that creates a unique white writeable-erasable surface.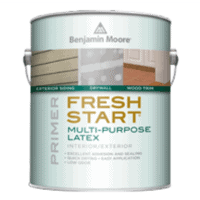 Benjamin Moore Fresh Start Primer
Multipurpose primer with a latex base.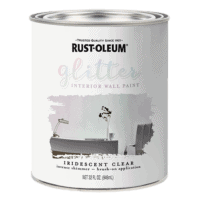 Rustoleum Glitter Paint
Provides a multi-dimensional shimmer to walls and more without the mess of glitter.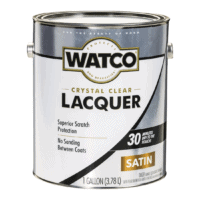 Laquer
Fills in the pores of most wood types eliminating the need for wood filler. Fast drying and durable protection. Perfect for furniture, doors, cabinets & more.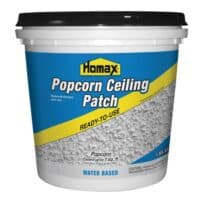 Homax Popcorn Ceiling Patch
Delivers an invisible repair by replicating polystyrene, perlite or other aggregate type ceiling textures.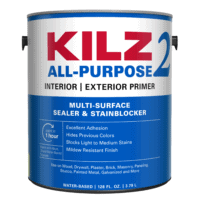 Kilz All-Purpose Primer
Fast drying, water-based, multi-surface primer-sealer-stainblocker with excellent adhesion, mildew resistance, sealing properties and very mild odor.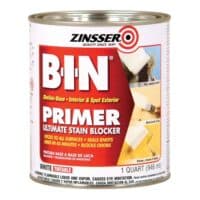 Zinsser BIN Primer
Shellac-based with ultimate stain-blocking and odor blocking capabilities.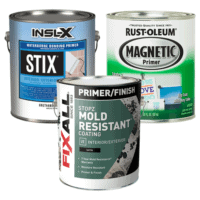 Specialty Primers
Waterborne, Mold Resistant, Magnetic & Other Specialty Primers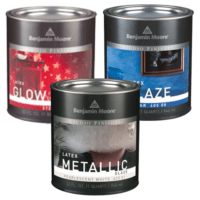 Benjamin Moore Studio Finishes
Glow in the dark paint, metallic paint & acrylic glaze.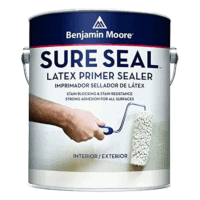 Benjamin Moore Sure Seal
A latex primer sealer designed for a wide range of interior and exterior projects.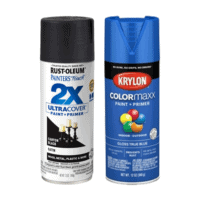 Spray Paint
A variety of colors available from Krylon & Rustoleum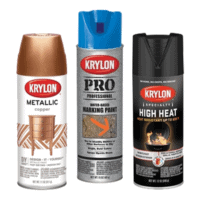 Specialty Spray Paints
Marking paints, metallic, high heat, automotive, and more specialty spray paint options from Rustoleum and Krylon.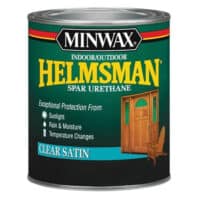 Oil-Based Polyurethane
Minwax® Helmsman® Spar Urethane is specially formulated as a protective clear finish for exterior or interior wood exposed to sunlight, water, or temperature changes.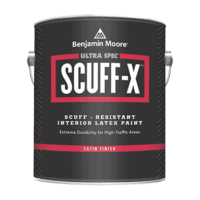 Ultra Spec SCUFF-X
A high-performance, one-component latex coating specifically engineered to deliver outstanding performance and protection for the toughest high-traffic areas in busy commercial spaces.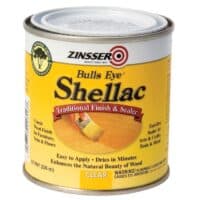 Shellac
Natural product that creates a lustrous sheen with a warm, golden tint.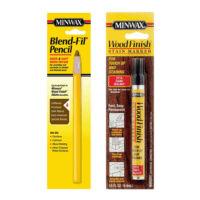 Minwax Touch Up Markers/Pencils
Hide scuffs, scratches and more with Minwax touch up kits.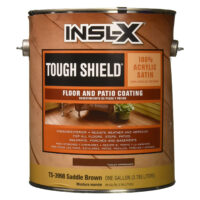 Tough-Shield Floor & Patio
Waterborne, acrylic enamel designed to produce a rugged, durable finish with good abrasion resistance. For use on interior and exterior floors and patios.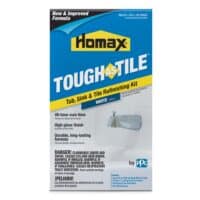 Homax Tub, Sink & Tile Refinishing Kit
Refinish or re-color your tub, sink or tile, while eliminating the time, hassle and expense of a complete bathroom remodel.
Looking For Something Specific?
Can't find what you are looking for on our website? While we try to offer as much of a product overview as we can, there's a chance we may still have what you're looking for in stock and available to order. Contact our team today to inquire about specific product availability.
Contact Us
Paint Project Advice From The Experts
With decades of experience in the paint industry, the staff in our paint department are experts in all things paint. Stop by the paint pub to get advice about your upcoming paint project, including how-to tips, product recommendations, and color guides.
Paint Services For The Professional
In addition to our retail products and supplies, Norfolk Hardware also stocks a variety of specialized options for our professional paint customers. Learn more about the benefits of becoming a Norfolk Pro today!
Learn More
Comments are closed.