6 Inexpensive DIY Ways To Improve Your Kitchen Design
While many homeowners would love a brand-new kitchen, it's not always in the budget. However, there are ways to make small but effective changes to update and improve your kitchen design, without breaking the bank. These won't solve every potential problem that your current kitchen layout poses, but it may buy you some time and improve the overall look while you prepare for a larger kitchen remodel down the road. Take a look at 6 inexpensive, do-it-yourself ways to improve your current kitchen design below.
1. Paint Your Kitchen Cabinets
Dreaming of a white kitchen? Sick of those old laminate or oak cabinets? Stop by your local hardware store & home center to pick up a can of Benjamin Moore ADVANCE paint, the perfect paint for cabinetry. Painting your cabinets can be time-consuming but has the potential to completely change the look of your kitchen once you're finished.
For step by step instruction on how to paint your kitchen cabinets, along with how how-to tutorials, please visit our Homeowner Tips page.
How To Paint Kitchen Cabinets
2. Declutter Your Countertops
By clearing some space on your kitchen countertops, you will make your kitchen design both more appealing and more functional. Adding some shelves for small kitchen gadgets, or a hanging rack for pots, are some easy DIY ways to clear space while keeping things accessible. Check out Pinterest for other creative ways to organize and declutter your kitchen.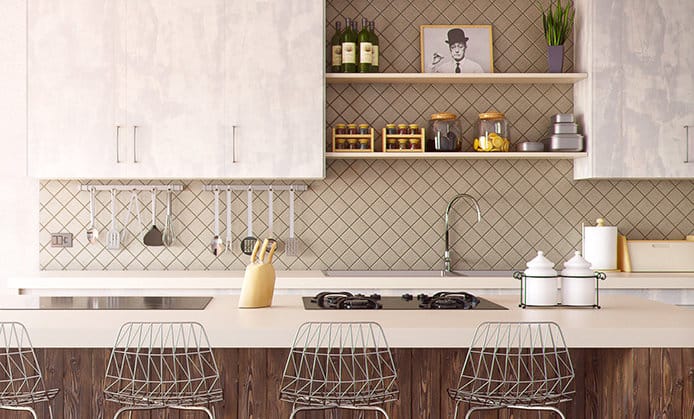 3. Update Kitchen Lighting
Nothing can make your space feel more outdated than some ineffective or outdated lighting. Switch out your old kitchen lighting for new lights that give your space a brighter, airier feel. A brighter kitchen is not only easier to cook in; it will be much more inviting to guests. There are a variety of modern kitchen lighting options to choose from, including recessed, pendant, or even under-cabinet lighting. Sometimes even changing out incandescent bulbs for bright LEDS could make a big difference.
4. Upgrade Your Faucet
A new kitchen faucet can go a long way in making your sink area feel more updated. To make it easier, look for a faucet that matches the existing holes. You can also use a deck plate to cover up any unused holes. If you are unsure which kitchen faucet you need, contact the store to speak with one of the Norfolk experts.
5. Peel & Stick Backsplash
Sick of looking at the bare walls? Add some pizazz to your kitchen design with a DIY backsplash! Stop by the hardware store for a peel-and-stick backsplash kit, which comes in a variety of colors and designs. You can have a beautiful new backsplash for a fraction of the time and cost required for tile installation. No one will know the difference!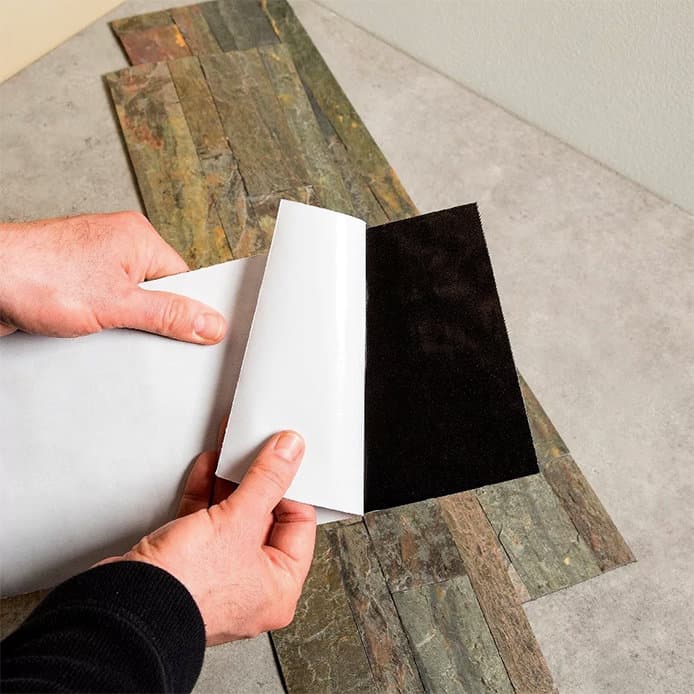 6. Change Cabinet Hardware
While changing out the kitchen cabinets may be too expensive, changing out the hardware is relatively simple and inexpensive. If you don't want to drill new holes in the cabinet (or have to cover up existing holes), look for cabinet hardware that is the same size as your current ones. You will be amazed at the transformation that this small change can make to your kitchen design!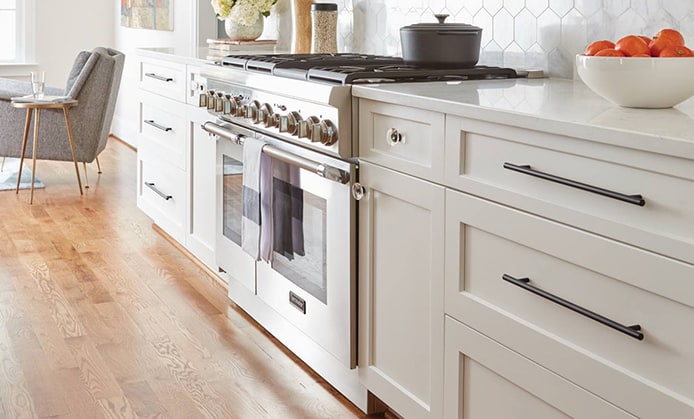 DIY Project Supplies & Kitchen Remodeling At Norfolk Hardware
Stop by Norfolk Hardware & Home Center, Boston's best family-owned home center, for all your DIY project tools and supplies. With over 40,000 square feet of retail space, you are sure to find what you need at a great price, including kitchen cabinet paint, cabinet hardware, kitchen faucets, peel-and-stick backsplash & more. We also offer expert DIY advice from the Norfolk Hardware experts.
Norfolk Hardware is proud to offer affordable kitchen remodeling and convenient project financing options. Stop by the store for more information or request your free design consultation online today!
Source: DoItBest.com