Ladder Safety Tips
A ladder is a must-have for every homeowner, especially a DIYer. Because ladders are common tools used every day, many people forget proper ladder safety. It's important to remember that ladder injuries are easily preventable when you follow these safety precautions:
The Do's Of Ladder Safety
Use a ladder only on a stable and level surface, unless it has been secured (top or bottom) to prevent displacement.
Make sure that the ladder is free of any slippery material on the rungs, steps or feet
Properly set and use the ladder according to safety instructions and warnings
Wear shoes with non-slip soles
Be sure that all locks on an extension ladder are properly set.
Haul materials with a line rather than carry them up an extension ladder.
Always maintain a 3-point (two hands and a foot, or two feet and a hand) contact on the ladder when climbing and keep your body near the middle of the step.
Be aware of the ladder's load rating and of the weight it is supporting, including the weight of any tools or equipment.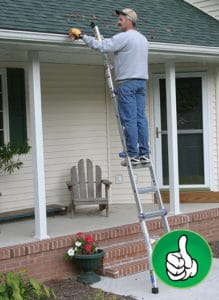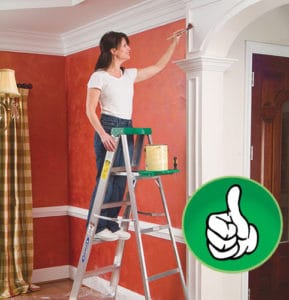 The Do Not's Of Ladder Safety
Use the top step/rung of a ladder as a step/rung unless it was designed for that purpose
Permit more than one person on a single-sided stepladder or an extension ladder.
Climb a closed stepladder.
Exceed the maximum load capacity or duty rating of a ladder.
Place the base of an extension ladder too close to or too far away from your vertical surface. The proper angle for setting up a ladder is to place its base a quarter of the working length of the ladder from the wall or building.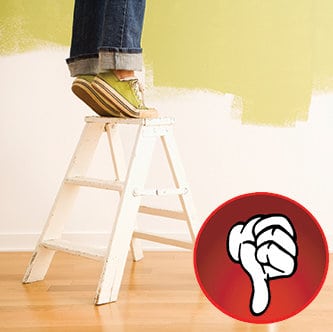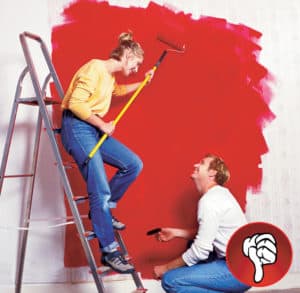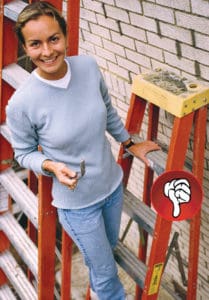 Making smart decisions while using any type of ladder is a must. Each ladder has directions specific to that ladder type, so be sure to know what capabilities are offered. Remember, ladder injuries are easily preventable when proper setup and ladder safety precautions are used.
Need A Ladder?
Norfolk Hardware & Home Center is Boston's largest family-owned hardware store and home center, in business since 1934. With over 40,000 sq. feet of retail space, Norfolk Hardware has everything you need for your home improvement project, including ladders of all sizes. If we don't have it in stock, don't worry – we will order it for you! Contact us today for all of your DIY needs.
Tips courtesy of DoItBest.