6 Steps To A Healthier Yard This Spring
Start the lawn care season off right! The key to maintaining a healthy lawn all year is to start in the spring and continue maintenance every few weeks until late fall. If you don't start in the early spring, weeds and crabgrass will have a chance to germinate and take over your yard come summer. Save yourself the headache and use the below tips to make sure you are ready for the lawn care season.
1. Clean The Debris
Spring cleanup is essential to a healthier lawn. Walk around your property and clean up any sticks, rocks, leaves, or other debris that gathered over the winter months. This debris can get stuck in your lawnmower and can also block fertilizers or weed killers from being properly absorbed.
2. Service Lawn Mower
Whether you do it yourself or bring it to a shop, make sure your lawnmower is tuned up before you need it. Change the oil, air filter & spark plugs, as well as removing any debris from the undercarriage around the blades. If your blades have nicks or gouges in them, consider replacing the blade. Make sure the fuel tank is full. A cold mower can be hard to start initially, so try placing it in the sun for an hour or two before attempting to start it.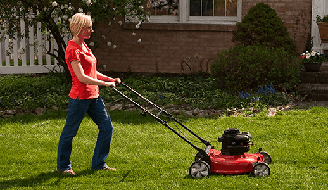 Pro Tip: Want to avoid crowds? Take your mower to the shop in the late fall or winter for servicing and avoid the spring rush!
3. Apply Fertilizer & Weed Killer
After being dormant all winter, your lawn needs food! Apply a combination of fertilizer, to feed your grass, and pre-emergent, an herbicide that is used to prevent crabgrass from germinating. Apply both products again 6 – 8 weeks later, as well as a broadleaf weed killer. Many brands offer a combination of fertilizer & weed killer, which can save you money and time. You can find these products at your local hardware store, like Norfolk Hardware & Home Center in Boston.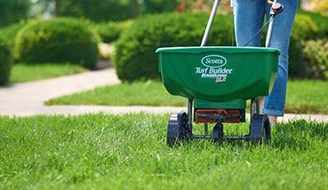 If you are planning on planting grass this spring, do NOT apply these weed killer products, as it will prevent the grass seed from germinating.
4. Mow High & Often
Taller grass grows stronger, deeper roots than shorter grass, and will crowd out any weeds that may be growing. To avoid letting the grass grow too high (and then stunting its root growth with a drastic cut), try mowing every 5 or 6 days to keep the grass at a consistent height. A good rule of thumb is to only remove only one-third of the total grass length at a time.
5. Edge Garden Beds & Mulch
Once the ground has thawed, the soft soil of spring will make edging much easier. Using a sharp spade or edger, cut a 2-3 inch deep V-shaped trench on the edge of your garden bed, to keep grass from invading. Trim back any dead shrub branches and replace/add your mulch. Mulch is used to help retain moisture in the soil, which will benefit your plants as they try to grow. You can purchase bark mulch at your local garden center or purchase bags at your local hardware store & home center.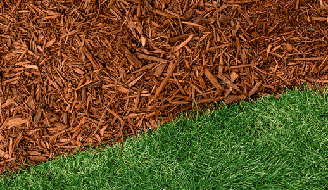 6. Trim trees
It's easier to evaluate the condition of a tree's branches before their leaves grow. If dead branches are left alone, they can fall and cause property damage or injury. If you are uncomfortable climbing your trees, consider hiring a professional tree trimmer to do a prune every few years or so.
Need Spring Lawn & Garden Supplies?
Spring has arrived! Stop by Norfolk Hardware & Home Center to pick up all your spring cleanup needs, including lawn rakes, fertilizer, grass seed and more! Norfolk Hardware & Home Center is Boston's largest family-owned hardware and home center. Recently remodeled, Norfolk Hardware has over 40,000 square feet of retail space with everything you need for your spring project. If you need advice, are associates are always walking around the store, ready to assist you with expert DIY advice and product recommendations. Stop by and check us out today!