10 Painting Mistakes To Avoid
You've just found that perfect shade of paint for your room. Before you add that new color to your walls, check out the below tips to make sure that your application is error-free. Here are the top 10 painting mistakes you should avoid when painting:
1. No Prep
A little bit of prep work can save you a lot of time (and headaches!) cleaning up at the end. To avoid spills or drips, cover the surrounding floor and furniture with drop cloths. Remove outlet and switch covers and tape around the edges of your trim. This will also give you a clean, finished look when your project is completed.
2. Not Using Painter's Tape
Make sure you are using the correct tape when you are prepping your area for paint. Painter's tape is made specifically for painting, to reduce both paint bleed & damage to the existing surface underneath. Make sure to remove all your painter's tape before the paint has dried completely, otherwise you risk peeling off some of the dried paint.
You can find painter's tape at your local hardware and paint store, such as Norfolk Hardware & Home Center.
3. Not Cleaning The Walls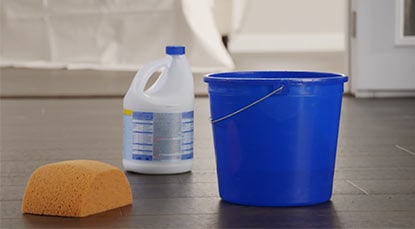 Small dust particles and hair strands can ruin an otherwise great paint job. Having a clean, dust-free surface will ensure a smoother, more even application. You can accomplish this by cleaning the walls just prior to painting. Try vacuuming the wall first, then use a vinegar/warm water mixture to lightly wash the walls & baseboards. Don't forget the corners!
4. Not Buying Enough Paint
There's nothing worse than painting 75% of a room, only to realize that you don't have enough paint to finish! Avoid the mid-project run to the store and take time to measure and estimate how much paint you will need. For reference, a typical gallon of paint covers about 400 square feet. You may need extra for touch-ups. Feel free to use Benjamin Moore's Paint Calculator for a better estimate of how much you may need.
Pro Tip: It is better to buy all the paint for your project in one trip. Colors can vary slightly if mixed at different times.
5. Using The Wrong Paintbrush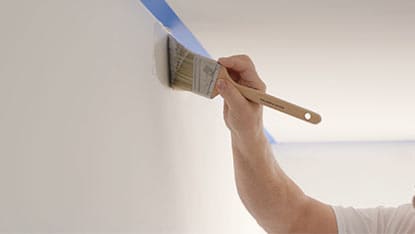 Did you know that certain types of paint require a certain type of paintbrush? For example, a paintbrush with synthetic (nylon/polyester) bristles is best for projects with latex-based paint. Oil-based paint projects should use a natural bristled brush. There are also many different sizes of paintbrushes to choose from.
For more information on the best paintbrush for your project, please see our paint experts at Norfolk Hardware & Home Center.
6. Ignoring The Weather
Weather is an important factor to consider when painting your exterior. Obviously, you don't want to be painting in the rain or snow, but the humidity level is also important to consider. Water-based (latex) paints often dry much slower in high-humidity. You are better off waiting a day or two until humidity levels normalize before starting your project.
7. Using The Wrong Paint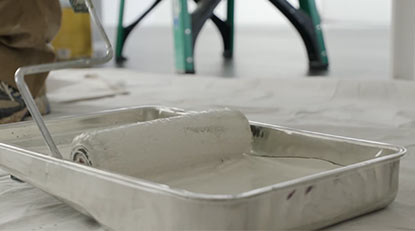 Are you painting with oil-based or water-based paint? Has the surface your painting been treated with an oil-based formula? If you try to paint over an oil-based surface with latex paint, the paint will crack and peel. You will have to sand down any oil-treated surface prior to beginning your painting project
Don't forget to clean the surface again once you have finished sanding!
8. Skipping Primer
Never skip the primer. Primer gives the paint a good surface to adhere to and can help bring out the color that you have selected. Most paints combine your paint and primer into one can, which makes it easy to remember.
9. Dunking Your Brush
Don't dunk your whole brush into the can of paint. A third of the brush should be plenty. You will avoid more drips and waste less paint.
10. Not Waiting for The Second Coat
Painting a second coat too quickly can ruin all your hard work, with effects such as peeling paint or visible brush strokes. Follow the instructions on your can of paint regarding drying time. If you aren't sure how long you should wait, a good rule of thumb is 24 hours from your first application.
Have Questions About Your Paint Project?
Stop by Norfolk Hardware & Home Center to discuss your questions with a Norfolk Hardware paint expert! Norfolk Hardware & Home Center is Boston's largest family-owned hardware and home center, family-owned since 1934. Recently remodeled, Norfolk Hardware has over 40,000 square feet of retail space with everything you need for your home improvement project, including high-quality interior paint and exterior paint from Benjamin Moore, specialty paints & painting supplies. Stop by any day of the week or contact us today to talk about your next project.